Casting Floor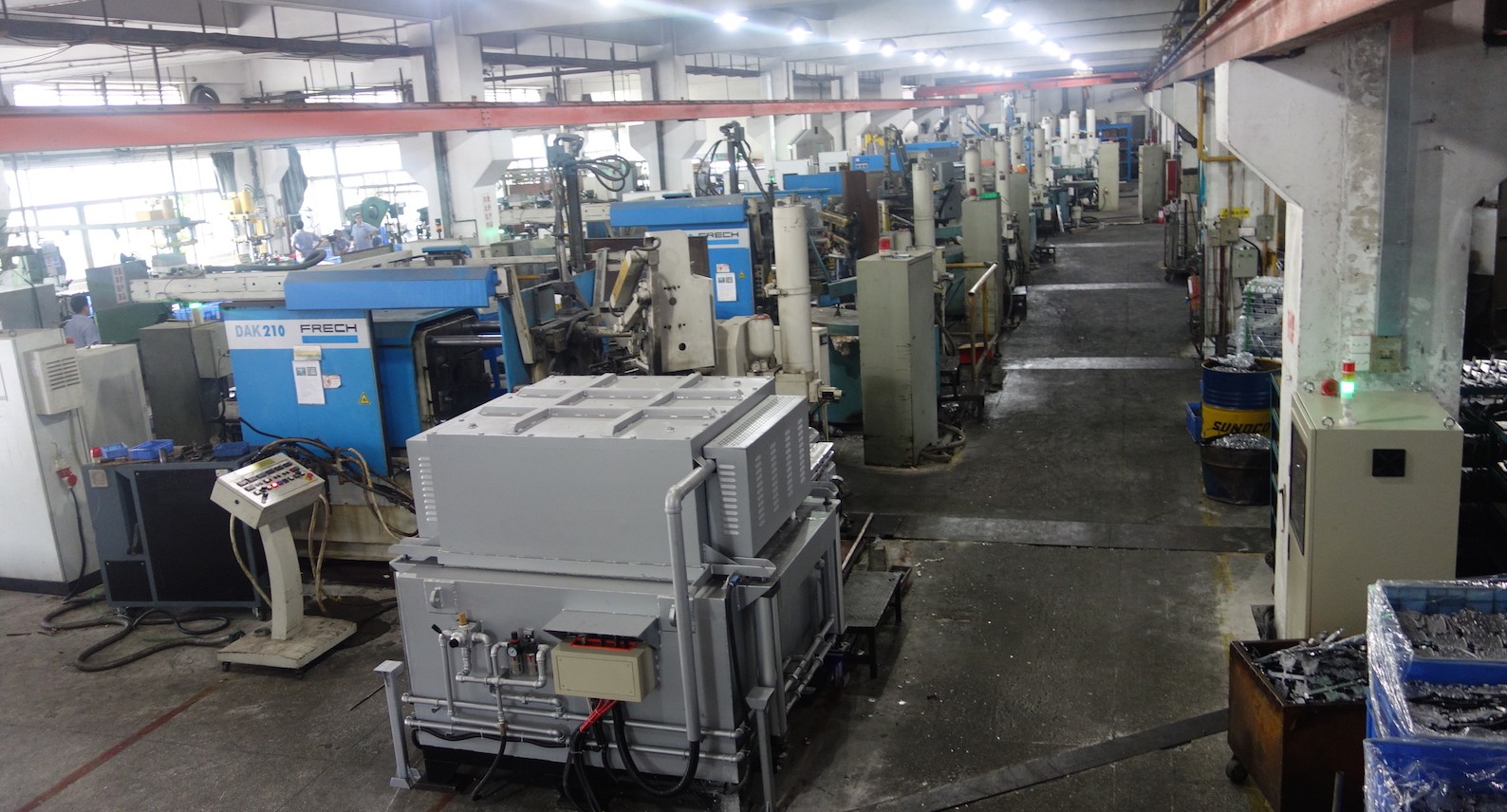 Efficient production means matching the right equipment to the unique requirements of each job.
When it comes to precision die casting, few can do this as well as XY. Here is why:
Zinc:

5 ton, high-speed Zinc die casting machines are ideal for small and high precision components
Operator-free die casting machines which able to guarantee stable and consistent production
Ranging from 5 ton – 88 ton Zinc die casting machines which can handle:

Weight: 0.3g - 1,000g
Length: 2mm – 120mm

Common alloy: ZDC 2, 3, 5 and 8
Aluminum:
Ranging from 125ton – 400ton die casting machines which able to produce parts from:

Weight: 5g - 1,000g
Length: 5mm - 400 mm

Common alloy: ADC 12, A360, AC 43400 and XY 8 and XY 9 (Only available at XY)
With over 30 die casting machines, our annual production capacity is around 100 million pieces of Zinc and 10 million Aluminum parts.